Safari Planning
There's a lot to think about, but it's worth taking the time to work through this.

"Would you tell me, please, which way I ought to go from here?"
"That depends a good deal on where you want to get to," said the Cat.
"I don't much care where–" said Alice.
"Then it doesn't matter which way you go," said the Cat.
"–so long as I get SOMEWHERE," Alice added as an explanation.
"Oh, you're sure to do that," said the Cat, "if you only walk long enough."
Carroll, Lewis. Alice's Adventures in Wonderland. New York: Macmillan, 1920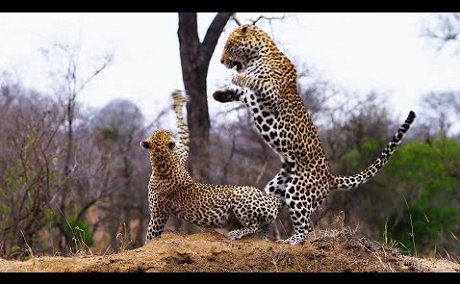 African Experiences
Africa has something for everyone. It's so much more than just a safari destination. It has exotic islands and idyllic coastlines to wash the dust of a safari, as well as vibrant cities hosting a melting pot of cultures, cuisines, and people. Regardless of what you want to do and see, we use our years of expertise and network of operators on the ground to create a holiday that will have you wanting to explore even more of this incredible continent. 
Where To Go In Africa
The first African country that most of us think of is South Africa. The ties between our country and South Africa influence that top-of-the-head recall. But don't stop your thinking at that point, there's much more to enjoy.
Every country is unique and has exquisite experiences for discerning travellers like yourself to enjoy. That said, think of South Africa as your degustation experience in Africa, where you can sample many (but not all) African cultures, landscapes and wildlife in South Africa. Having discovered what you love about Africa in South Africa, come back to another country for a deeper and richer experience.
When To Go To Africa
There's something special happening every month in Africa. Don't believe us? View our Seasonal Guide by clicking on the button below, but before you do decide what you want to see first, as that dictates when the best time to visit would be.
How Much Does It Cost?
Travel options in Africa are as varied as anywhere else (if not more), so here's an idea of some of our tours to give you an idea, although everything can be curated to suit your needs and budget.
African Climates
Africa straddles the Equator and consequently, you can find almost every climate, from tropical through temperate to alpine. (Did you know that there are more than a dozen ski resorts in Africa?)
How To Book: Package, Small Group, Self-Drive or Tailor-Made?
Tailor-made itineraries
Obviously, the best way to ensure that you get exactly what you want on a trip to Africa is to get us to design it specifically for you. What might not be so obvious is that this approach should not cost you any more than if you booked it "on the internet". 
Due to the fact that we add so much value in helping you through the design process, our suppliers allow us a margin on their prices. They know we won't "forget" things like transfers, park fees, charter flights, departure fees etc. The effect is that we design your dream safari and minimise the risks to you for about the same price as the "internet price". 
Contact us now for a no-obligation chat.
Packages (AKA Any-time departures)
Our any-time departure packages consist of a fully integrated itinerary, starting from the moment you arrive in Africa right through to the moment you leave. You are accompanied by English-speaking guides and drivers on every planned activity. Other guests may join you on game drives and other activities but you will not travel as a group as such. Packages like this have been tested by ourselves or our partners.
*Please Note: We generally do not include international flights in our packages because our guests come from many different airports and we always want to get you the very best deal. We will quote the airfares personally and separately.
Our packages are suitable for experienced travelers, especially those who have traveled in Africa previously.
Small groups (AKA scheduled departures)
First up, let's dispel a misconception. If you see the word "group" and think of dozens of people tumbling off a coach to follow a furled pink umbrella around a popular tourist attraction before being herded back onto the bus in time to rush to the next "attraction"... (shudder) - no, we're not that.
Our groups are small. Usually about six or twelve, depending on whether we have one or two tour leaders. Our tour leaders are very experienced - they're usually Australians who have been travelling to and/or living in Africa for more than ten years. Sometimes much longer than that. In addition to the tour leaders, we are accompanied by local guides during the day and during every planned activity.
Think of the tour leaders as your "quality control officers." They have been on this itinerary and know what to expect, so they will pick up immediately when something is about to deviate from the plan. They delight in being able to mitigate the variation - before you are aware of it.
Our small groups are perfect for first-time travelers to Africa and for people who want to leave all of the little issues to somebody else. After doing this for more than a dozen years, we can tell you that no itinerary in Africa goes perfectly - but the tour leaders can make it so.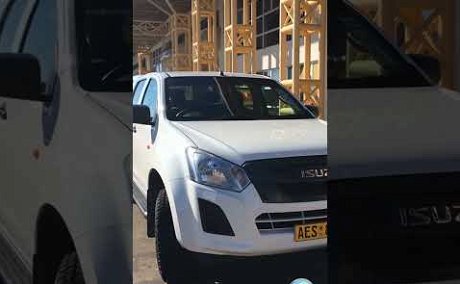 Self-drive adventures
The "road trip" is an essential facet of the cultures of Australia, New Zealand, the United Kingdom and the United States. We all enjoy the freedom of traveling on our own schedule. We can dally at a gallery or cafe as much as we like, without feeling beholden to other travellers. But we also enjoy the certainty of booked accommodation and knowing there will be a warm bed waiting for us at the end of the day's journey. Sometimes it's fun to take the bed with us in the form of a rooftop tent.
Such travel is also very popular in Africa. The very word "safari" is Swahili for journey, and derived from the Arabic word "safara" with a similar meaning. Early settlers in southern Africa strongly admired people who ventured out into the African countryside.
These traditions are very much alive in Southern Africa to this day. South Africans, in particular, are very fond of renting a well-equipped 4x4 and driving into a neighbouring country for their safari holiday. Consequently, the biggest global car rental brands all have many hundreds of such 4x4's in their fleets in the region. 
Alternatively, you can rent a regular sedan and drive from property to property, appreciating their accommodations and game drives.
The best countries for self-drive safaris are:
Personal Security In Africa
We take the safety of our clients very seriously indeed. As a guide, we only book countries and experiences that we would be happy to book for our children. We rarely book experiences that we have not sampled ourselves, so you can ask us for first-hand knowledge about everything we propose for you. 
That said, we also monitor various intelligence sources and have found the most reliable to be the US Department of State. This organisation is extremely well funded and somewhat conservative in its assessments. So it is up to date and matches our risk-averse posture.
The United States Department of State maintains an interactive map that depicts the security assessment of most countries on earth.
Vaccinations And Your Health in Africa
Like security, the health and sanitation infrastructure in Africa varies from state of the art to very basic. In all cases, you should ensure that your travel insurance policy covers you for medical evacuation if required. The Center for Disease Control in the United States maintains an excellent resource for travelers.
Some countries require you to be vaccinated against Yellow Fever if you intend to visit countries that have a risk of Yellow Fever transmission.  These requirements change from time to time.  Please check with the CDC, your doctor and us.
Most countries have specific requirements related to COVID-19.  We recommend double vaccination and pre-travel testing as a minimum for all international travel.
Some diseases and disorders are more prevalent in some places in Africa than they are in your home country. For detailed information about specific diseases - including how to protect yourself - you can refer again to the Center for Disease Control:
In addition to these diseases, there are several that are transmitted by bug bites. You should always take primary measures to prevent such bug bites. The CDC has more information about bug bites.