Train journeys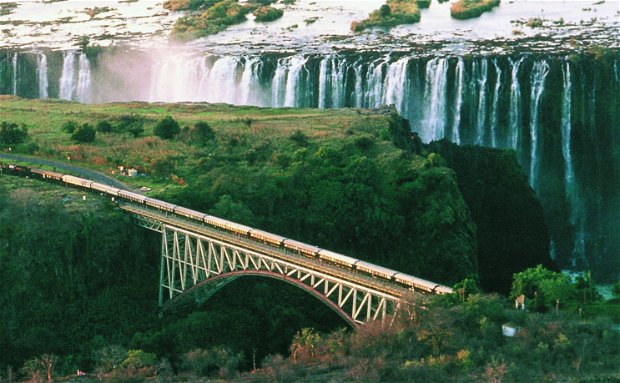 Experience the legacy of one of the most visionary entrepreneurs the world has seen.
Nineteenth-century British entrepreneur Cecil John Rhodes envisioned a colossal 10,000km project, the Cape to Cairo railway, that would link the Southern and East African countries of the British Empire. The line would traverse countries that are today known as South Africa, Botswana, Zimbabwe, Zambia, Tanzania, Kenya, Uganda, South Sudan, Sudan and Egypt.
The project was never completed, but the sectors from Cape Town in South Africa to Dar Es Salaam in Tanzania were built and remain an important infrastructure backbone in Southern and East Africa.
The rail network extends East and West from that spine and today you can travel on luxury trains to explore a half dozen countries in the manner that Rhodes imagined. Vogue Magazine called one of those trains the most luxurious train in the world.
Your choices for incredible train journeys in Africa include: