Skysafari Tanzania Classic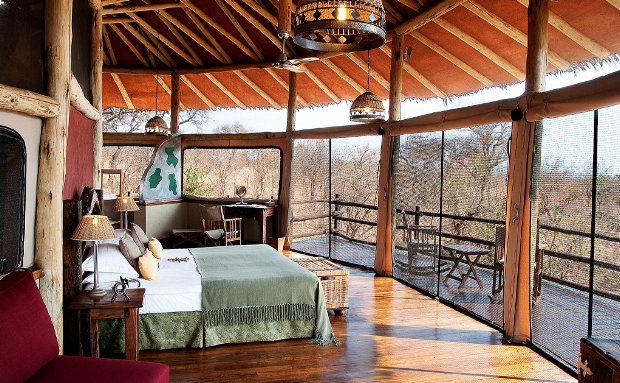 Arusha, Tarangire National Park, Karatu and Northern Serengeti
Elewana Arusha Coffee Lodge - Arusha (1-Night)
Located in the middle of a verdant coffee plantation, Arusha Coffee Lodge is a sanctuary of aromatic tranquility and a welcome retreat after a long international flight, or the dust and excitement of a thrilling bush safari. Take residence in one of 30 luxury wooden chalets - 12 Plantation Suites and 18 Plantation Rooms - nestled amongst the surrounding gardens and sea of coffee trees.
Turning off the road, a tree-lined drive guides you to the warm and inviting main area with its quiet understated aura of luxury. Vibrant gardens, a spa, and a swimming pool await, and a restaurant, Bacchus, and café bistro, 3° South, boast menus to satisfy the most discerning of palates, successfully fusing international culinary prowess with locally-sourced ingredients.
Visitors are also welcome to enjoy convenient gift shopping at the Traders Walk Boutiques, located on site. Browse through a collection of five boutiques offering arts and crafts, jewellery, clothing, gourmet coffee and cakes and traditional Swahili food.
Elewana Tarangire Treetops - Tarangire National Park (2-Nights)
On the path of an annual elephant migration, Tarangire Treetops sits alone in a 312km2 private wildlife area bordering Tarangire National Park, amid a landscape of rolling and baobab-studded hills. Our elevated "treehouse" suites are perched high up with views over the adjacent baobab and marula trees, giving Tarangire Treetops an adventurous and exotic feel. Twenty suites, each 65 sq metres with a private balcony, are lavishly furnished.
Natural materials are blended with contemporary Africana décor, to provide guests with a unique and most memorable safari experience. Encasing an impressive baobab tree, the spacious and tranquil dining room, reception and lounge overlook the swimming pool and a waterhole that sees a steady flow of wild animal visitors. With the natural beauty of the hills and dry river beds begging to be explored, guests can enjoy guided walking safaris, day or night time game drives and the enchantment of bush dining.
Elewana The Manor at Ngorongoro - Karatu (2-Nights)
The Manor at Ngorongoro, with its luxurious cottages and magnificent Manor House, brings "old-world" opulence to a green and lush setting. Think cigars and brandy, elegant fine dining, and post dinner snooker. The Manor is one of the most lavish properties to enjoy on an East African safari; the rooms are cottage suites within manicured gardens, and each suite has a sitting room, fireplace and enormous bathroom.
There is nothing like returning from a day out on safari to a hot bubbly soak in your Victorian bathtub. An luxurious sanctuary, The Manor has a full spa, an inviting swimming pool, and a stable of horses by which to explore the surrounding coffee plantations and countryside.
The Ngorongoro Crater is one of the most breathtakingly impressive sights to behold in Africa. Eighteen kilometers in diameter, the crater is a caldera formed at a time of volcanic eruption, and now home to an abundance of wildlife. Whether standing on the lip or driving through the grassy-plains inside, Ngorongoro Crater is magnificent from any angle. The rim of the crater is lush, dewy mountain forest, met by leafy green coffee plantations sweeping up the slopes. The Manor is nestled into one of these coffee plantations, very close to the entrance to the Ngorongoro conservation area.
Elewana Serengeti Migration Camp - Northern Serengeti (2-Nights)
Internationally renowned for the greatest wildlife spectacle on the planet, The Serengeti National Park located in north-west Tanzania is the ultimate 'wildlife show' on earth. Across the globe authors and filmmakers have come to document the Annual Migration of hundreds of thousands of animals, but there is still only one way to understand and experience the true magnificence of this natural phenomena and that is to be part of it.
Serengeti Migration Camp is the embodiment of the 'camp' experience. Located next to the famous Grumeti River which is home to resident hippos that bark and wallow their days away, Serengeti Migration Camp has become synonymous with low-impact high-action game viewing in a landscape that is untouched since the dawn of time.
Hidden among the rocky outcrops Serengeti Migration Camp is located at the starting point of the Migration. Comprising of 20 luxurious elevated tents, each with spacious and richly furnished bedrooms, Serengeti Migration Camp blends seamlessly into the environment. Each of the tents is surrounded by its own 360-degree verandah deck, which in turn creates your very own private sanctuary to enjoy the constant game sightings and the ever-present sounds of the bush.