Golf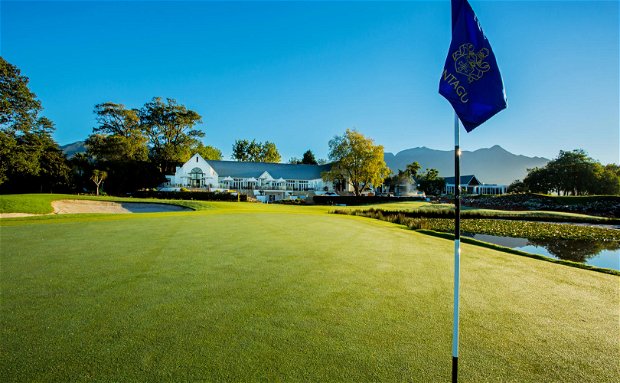 There's a reason that South Africa has produced some of the best golfers of all time.
Gary Player, Ernie Els, Retief Goosen, Oosthuizen, Locke, Schwartzel and Immelman have almost 400 Tour wins and 22 Majors between them.  South Africa ranks fourth on the table of Majors won, after the USA, Scotland and England.
Part of the reason for this success is the long history of outdoor sports participation in the country.  South Africans often stand on the podium in outdoor sports, especially Golf, Cricket and Rugby.
Another significant reason is the climate.  Much of the country enjoys summer rains and clear, cool and dry winters.  Other parts enjoy a typical Mediterranean climate.  This climate produces excellent growing conditions for the golf courses and benign, year-round playing conditions for the players.
Perhaps most significantly, South Africans benefit from the tradition of successful players "giving back".  Their legacy in terms of support, funding and infrastructure cannot be over-stated.
Many golfers today both benefit from and contribute to that legacy.  Gary Player and Ernie Els have designed more than a dozen South African golf courses between them and golfers from all over the world come to experience the beauty and challenge of those courses.
There are several ways to participate in this tradition.  You can start in Johannesburg where some of the best courses can be found within an hour by chauffeur-driven comfort.  Johannesburg is high altitude and enjoys clear, cool and dry winters.  A perfect escape from Melbourne winters.
Starting in Cape Town, a self-drive tour along aptly-named Garden Route will take you along a string of fine coastal golf courses, including the world-famous Gary Player designed Fancourt.  Cape Town and the Garden Route enjoy a mild Mediterranean climate that plays well in both Summer and Winter.
Perhaps the most remarkable way to enjoy South Africa's world-class golf courses is to join a special departure of the Rovos Train.  Four times a year, the company operates "The Golf Safari", a nine-night journey through the north eastern part of the country.  The itinerary takes in five superb golf courses, five safari game drives, a guided visit to the famous Spionkop battlefields and other excursions.  Non-playing partners have a special parallel itinerary of experiences while the golfers are on the course.