Birding safaris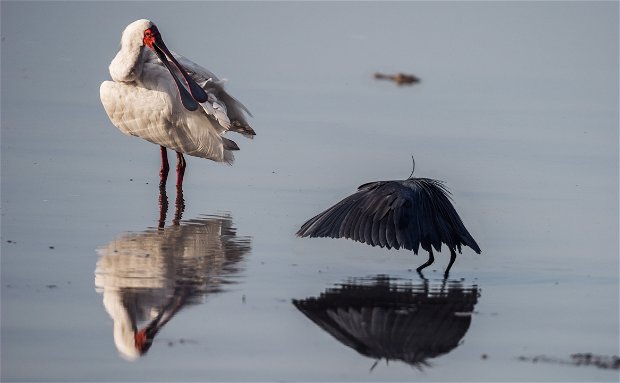 This is another variation the wildlife safari, where the focus is exclusively on birds. Birders, twitchers and bird photographers all flock to Africa for good reason.
Of the 9,990 described bird species in the world, more than 2,300 can be found in Africa.  Of those, almost 1,400 are endemic to Africa.  No serious twitcher can avoid Africa.
It is important that we understand the needs of all of our guests, so that we can design and recommend experiences most suitable for them.  We also spend a lot of time meeting with safari operators from all over Africa.  We attend several African tourism conferences every year to improve our understanding of every offering.
We have developed strong personal/business relationships with safari operations owned by birders and twitchers.  The guides in the companies have similar interests and nothing pleases them more than having a small group composed entirely of bird-watchers.  
Birding safaris often run at different times of the year from wildlife safaris.  Bird watchers are usually willing to compromise on comfort for the thrill of seeing a rare bird.  For example, some of the best bird-watching experiences in Botswana are to be had from November to February.  This is when the intra-African and Palaearctic migrants are present and the resident species are in the breeding plumage.  This is not a popular time for wildlife safaris in Botswana because the climate is very hot, very humid and rainy.  Moreover, with so much water around, the plains game and predators are scattered throughout the bush and harder to see through the lush foliage.  That said, photographers at this time of the year are rewarded with moody skies and moody wildlife.  Imagine a big cat in the rain.
Every one of our destination countries is suitable for birding safaris although the best time of year varies by country.