Extraordinary Botswana 5MAY - 28MAY 2022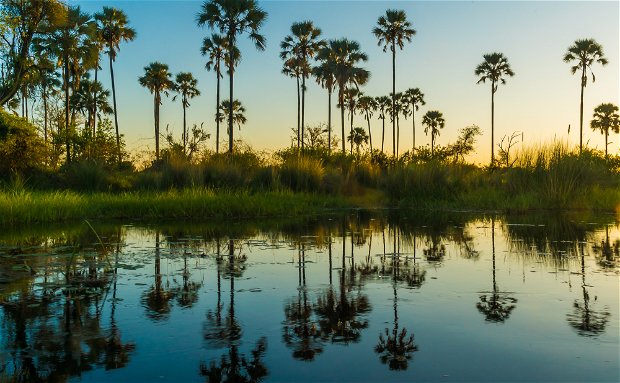 Itinerary
May 5 - 8
Kasane - Chobe Riverfront
This Safari Bucket List adventure of a life time starts in Kasane on the 5th May 2022, when we meet you and take you for a 3 hour boat cruise, on the famous game filled Chobe River - The first glimpse of the Chobe River – deep and dazzling in the sandy terrain – is always breathtaking. Undoubtedly one of Africa's most beautiful rivers, the Chobe supports a diversity and concentration of wildlife unparalleled anywhere else in the country. Established in 1968, the park covers approximately 11700 km2, encompassing floodplains, swamps and woodland. The Chobe River forms its northern boundary. The most accessible and frequently visited of Botswana's big game country, the Chobe Riverfront is famous for its large herds of elephants and Cape Buffalo, which during the dry winter months converge upon the river to drink.
The Chobe River attracts thousands of animals searching for water during the dry season. The river is host to a stunning array of birdlife (Yellow Billed Storks, African Spoonbills, White Faced Whistling Ducks, Egyptian Geese, Vultures, Owls and Kingfishers, Secretary Birds, Dikkops, Herons, Eagles - especially Fish Eagles, in addition to many other birds), and a 3-hour boat cruise is taken on every safari to take advantage of this. If lucky you will see Elephants swimming in close proximity to you, in addition to the normal pods of slumbering Hippo's, Red Lechwe, Crocodile, Impala, Kudu, Leguaans, Puku (this is the only part of Botswana where they can be seen), Sable, Roan, Waterbuck and numerous other animals you can view.
After our cruise and lunch we check into Chobe National Park, and game drive, taking our time, the whole length of the Riverfront and floodplain, taking our time, to our Exclusive Operators site away from other people with the shade of beautiful Natal Mahogany Trees shading us. We are right next to the Chobe Floodplain here, it's a great place to stay. Our team would have gone in ahead of us and set up our semi luxurious camp.
We will show you to your spacious Sahara Tents (they are 4 metres x 5 metres, with a bathroom section at the back with a long drop toilet and a hand basin, as it is en suite it is quite safe to go to the toilet at night).
We have 3 nights here and will visit some inland waterholes that are often a hive of activity at this time of the year, as well as exploring extensively the Chobe River and floodplain which will be flooding now.  
May 8 - 11
Chobe River - Savuti
After a last Chobe River game drive we will drive with our back up crew and their vehicle moving behind us, through the villages of Mababe, Kavimba and Kachikau, and drive through the Chobe Forest until we re enter the Chobe National Park at Ghoha Gate.
From there it is only 2 hours to our exclusive site next to the Savuti Channel.
The Savuti Channel in northern Botswana is a famous waterway in a thrilling state of flux. For a quarter of a century, the Savuti Channel was dry, creating wide-open grassland, home to both quantities and varieties of wildlife and a legendary predator's enclave. In 2008, the waters returned, and abundant game congregated and adapted in its wake. The water dried up again and the channel stopped flowing in 2015. No one knows when it will flow again, I hope it will be in my Safari lifetime!
In the rainy season (normally November through to April) Savuti attracts many grazers to its short sweet grasses, and a large number of Zebra and Wildebeest congregate on the Marsh. 
There are 3 solar pumped waterholes at Savuti, all well spaced - Rhino Vlei, Marabou Pan and Pump Pan, there is a lot of activity around these from May until the rains should start mid November and we visit them daily.
There is a site where ancient San rock art can be seen after a small but steep climb. It is humbling to see and puzzle over and causes one to marvel at the people who previously inhabited the area. A beautiful island of 13 Baobab trees is not so well known but necessitates a short excursion and is a wonderful site to photograph.
We have 3 nights here, the Zebra Migration should be here, along with the predators who love to eat them - Lions.
After 3 nights here, on the 11th May 2022, we will have a last early morning game drive before again with our back up team following us, drive to Moremi Game Reserve, a long but often game filled expedition, we will as always on moving days have a tasty freshly prepared lunch with us.
May 11 - 14
Savuti - Moremi
Contained within an area of approximately 3900 km2, here and and Delta meet to create an exceedingly picturesque preserve of floodplains – either seasonally or perennially wet, waterways, lagoons, pools, pans, grasslands and riparian, riverine and mophane forests.
This makes for spectacular game viewing and bird watching, including all major naturally occurring herbivore and carnivore species in the region, and over 400 species of birds, many migratory and some endangered. Both Black and White Rhino have recently been re-introduced, now making the reserve a 'Big Five' destination, if you are very Lucky!!
It is the only Game Reserve inside the 1000th World Heritage Site The Okavango Delta.
There are several different habitats in Moremi; we stay in one for 3 nights near the Khwai River (probably our best place to see Wild Dogs) and whilst here you will enjoy a tranquil 2 1/2 hour mekoro trip.
May 14 - 18
Moremi - Xini Lagoon
We then move at a leisurely pace through Moremi Game Reserve to the beautiful Xini Lagoon, which we have booked for 4 nights, a lovely exclusive site next to water. This site is highly sort after and we booked it 3 years ago, we are highly privileged to be able to spend 4 nights, over Full Moon in this very special part of the Okavango Delta.
May 18 - 19
Xini Lagoon - Maun
On the 18th May 2022 we have a last early morning game drive at Xini, and then out of Moremi Game Reserve, to Maun, where we overnight at the Waterfront, next to the Thamalakane River in a quiet part of this town. Highly recommended optional extra whilst here is a game flight over the Okavango late afternoon by Helicopter.
May 19 - 22
Maun - Nxai Pan National Park
On the following day the 19th May, after a freshly prepared Continental Breakfast at The Waterfront, we drive to Nxai Pan National Park.
Part of the great Makgadikgadi complex, Nxai Pan National Park covers an area of 2,100 km2, and comprises several larger pans which were once ancient salt lakes. These larger pans are now grassed, and are scattered with islands of acacia trees, and smaller pans that fill with water during the rainy season - thus providing rich resources for wildlife.
Seven huge, gnarled baobab trees, named after the 19th century explorer Thomas Baines, are situated on an island overlooking and surrounded by the white, crusty Kudiakam Pan. Baines stood here over a hundred years ago and painted this otherworldly scene. It has essentially remained unchanged.
Nxai Pan is at its best for game viewing if you want masses of animals, from December to May when many antelope have their young. The area attracts large numbers of Springbok and Gemsbok drawn to the short sweet grasses that grow on the pan.
During the dry season there is often the opportunity to witness a kill as the lions often set up at the only pumped public waterhole in this small National Park.
The extremely rare Brown Hyaena lives here but you must be up early to spot one and Cheetah are frequently spotted here. During the dry season Sunsets at the Waterhole can provide a Photographers dream shots, of Giraffes or Elephant (and sometimes even Lions) silhouetted with the sun setting behind them. 
May 22 - 24
Nxai - Makgadikgadi Pans National Park
On the 22nd May after 3 nights at Nxai Pan, we will have a drive to see Baines Baobabs where we will have brunch, and some leisurely time here before meeting our crew at the Nxai Pan Gate next to the tar road. We will then drive to Makgadikgadi Pans National Park which is close, we have an exclusive Site here only a few km from the Gate near Khumaga Village which is on the other side of the Boteti River. Makgadikgadi Pans National Park - with an area of 3 900 km2 - incorporates the western end of Ntwetwe Pan, extensive grasslands and acacia woodland. At its northern boundary, it meets the Nxai Pan National Park, separated only by the Nata-Maun Road. The Boteti River last flowed in 1992 and started flowing again past Khumaga in early 2009. It stopped flowing again in 2018. During the dry season, the Boteti River in the Makgadikgadi Pans National Park thrives with activity as literally thousands of Zebra and Wildebeest vie for water, when the deep pools in the river have dried DWNP use 3 solar power Boreholes so the animals have water to drink and the Hippo's a place to submerge. 
We use one of the 3 Exclusive Operator sites here, away from other people at night. Be warned do to the proximity of Khumaga Village and the state of the Electric Fence that the Elephants had no respect for, you will also see some cattle inside the park. You will also have cell phone signal here.
We have 2 nights here, before moving again on the 24th May 2022 across the Boteti River (by ferry if the river is flowing otherwise driving across) and driving to the Central Kalahari Game Reserve, taking a picnic lunch with us.
May 24 - 27
Central Kalahari Game Reserve
One of the remotest and most unspoiled parts of Africa, the Northern part of this park is one of the prime game viewing areas in Botswana. This is the largest Game Reserve in Botswana covering 52,800 km2. Nothing prepares you for the immensity of this reserve, nor its wild, mysterious beauty. There is the immediate impression of unending space, and having the entire reserve to yourself. Waist-high golden grasses seem to stretch interminably, punctuated by dwarfed trees and scrub bushes. Wide and empty pans appear as vast white stretches of saucer-flat earth, meeting a soft, blue-white sky. At night the stars utterly dominate the land; their brilliance and immediacy are totally arresting.
The best time to visit is soon after the rains when large herds of springbok and gemsbok, as well as wildebeest, hartebeest and eland gather for good grazing. The dry season amazes with seeing what these desert adapted animals can endure- most survive for months with no surface water to drink, getting moisture from vegetation such as tsamma melons, tubers that are dug up and dew. There are many different sites for camping in this park - all undeveloped. During the dry season water is non-existent in the park, all water used by us must be bought in by us, as the only water is available is at the entrance gates and often they have none.
Our Exclusive Operators site is by itself at the end of Deception Valley, from here, depending on Game movements we will have extensive game drives to places such as Leopard Pan, Sunday Pan Deception Pan and Letiahau Waterhole.
On the 27th May after a last Deception Valley Game Drive and a sumptuous English breakfast, we return to Maun and you have your last night at The Waterfront again, a lovely way to finish your African adventure.
You fly out of Maun on the 28th May.
Rates
AUD 16,429 discounted to AUD 11,500 per person for this departure only
INCLUDED
Ground transportation in 4x4 vehicle on safari with pop-up roof
Game drives, boat cruises, activities & private safari experience as specified herein
Accommodation in locations specified subject to availability
All meals during the safari
Meals, non-alcoholic drinks and reasonable alcoholic drinks, to a maximum of 6 units per adult client per day
Basic laundry (robust, natural fabrics recommended)
All park fees, government taxes and service charges
Services of an experienced professional English-speaking driver-guide
EXCLUDED
All flights
Any flights, transfers or other services not mentioned
Tips and gratuities
Visas and Travel insurance (compulsory)
Any items of a personal nature
Any costs listed as optional services